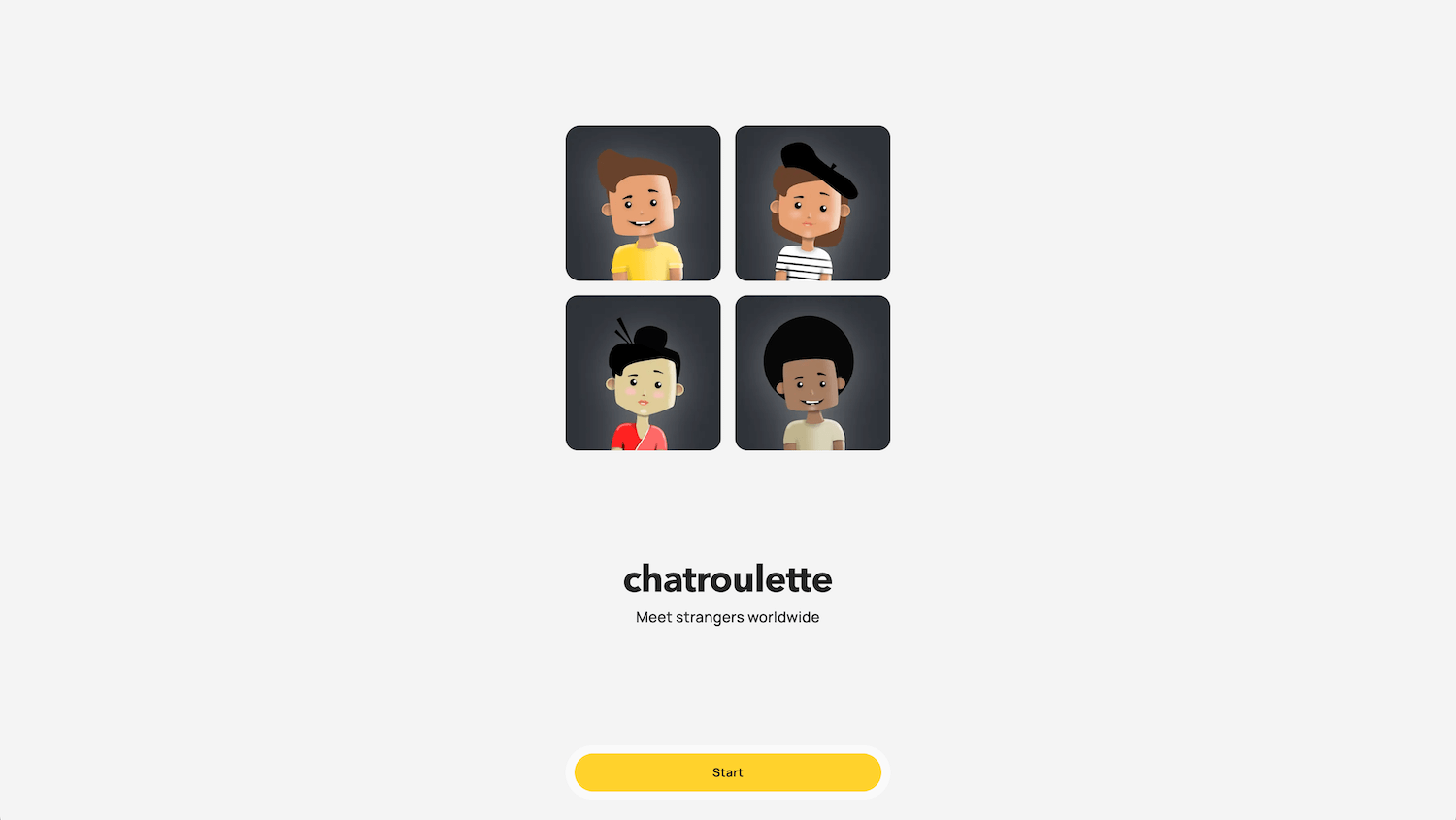 Chatroulette is a live random video chat website to talk to strangers worldwide. Chatroulette is free and safe. Enable camera, select partner and start talking.
The website was launched in 2010 and in just a month or so, the website gained as many as 1.5 million active monthly users. It was founded by a then 17-year-old Russian teenager, Andrey Ternovskiy, whose idea turned out to be so brilliant. At the start, the platform turned out to be quite famous worldwide without any sort of advertising due to the fact that this was a new thing that was introduced, and most people liked it. Also, it became viral at its start due to the fact that celebrities would randomly join the website and match with their fans and chat with them.
In the spring of 2020, Chatroulette was relaunched with new features, a new look, and a reliable and modern platform. The number of users has grown tremendously and is expected to grow continuously. Currently, Chatroulette has about 3 million active monthly users from across the world. Unfortunately, the text chatting feature has been removed and is not available anymore. You can just audio/video chat with users across the website.
For anyone to start chatting on Chatroulette, they just need a mobile or desktop with a webcam and internet connection and they can instantly start video chatting. Of course, the option to show yourself on video totally depends on you. You will be connected randomly with a user across the globe and because the whole process is totally random, you never know with whom you are connected.
Besides, the website does not require registration of any sort or age verification. You can just visit the website and instantly start chatting with our users. However, to start a chat, facial recognition is there and you need to confirm it before you can start chatting.  The previous layout of the website is now gone and replaced by a new platform that only has webcam screens. The only requirement for initiating a chat is facial recognition, other than that you needn't provide any username or any other information. If you don't like the current chat then you can skip it anytime and initiate another random chat.
The website added the report feature which allowed users to report someone and if three or more users complain about the same person within five minutes then that person is temporarily banned from the website. The website also took measures to prevent inappropriate content on the website and to make it as modest as possible. The website also prevents underage users and has a system that says "Search rejected due to the detection of a possible underage face" whenever it detects an underage using the website.
| Information | |
| --- | --- |
| Developer | Andrey Ternovskiy |
| Launched | November 16, 2009 |
| Available in | English |
| Registration | Not Required |
| Platform | Web |
| Type of site | Online chat |
| Ratings | |